---
Review of the Infra Red Lap Monitoring system for RC car racing.

Our Club had been looking for a portable system to allow various track sites to be catered for.
Usual systems required either an overhead gantry or buried sensor string at the 'lap marker' line.
Being a fixed system did not suit our needs.

Searches then revealed the system developed by French enthusiasts, where an Infra Red transponder fixed in the car would 'pass' by a receiver monitor standing at track side. Totally portable and can be set up in a matter of minutes.

https://lapmonitor.com/store/en/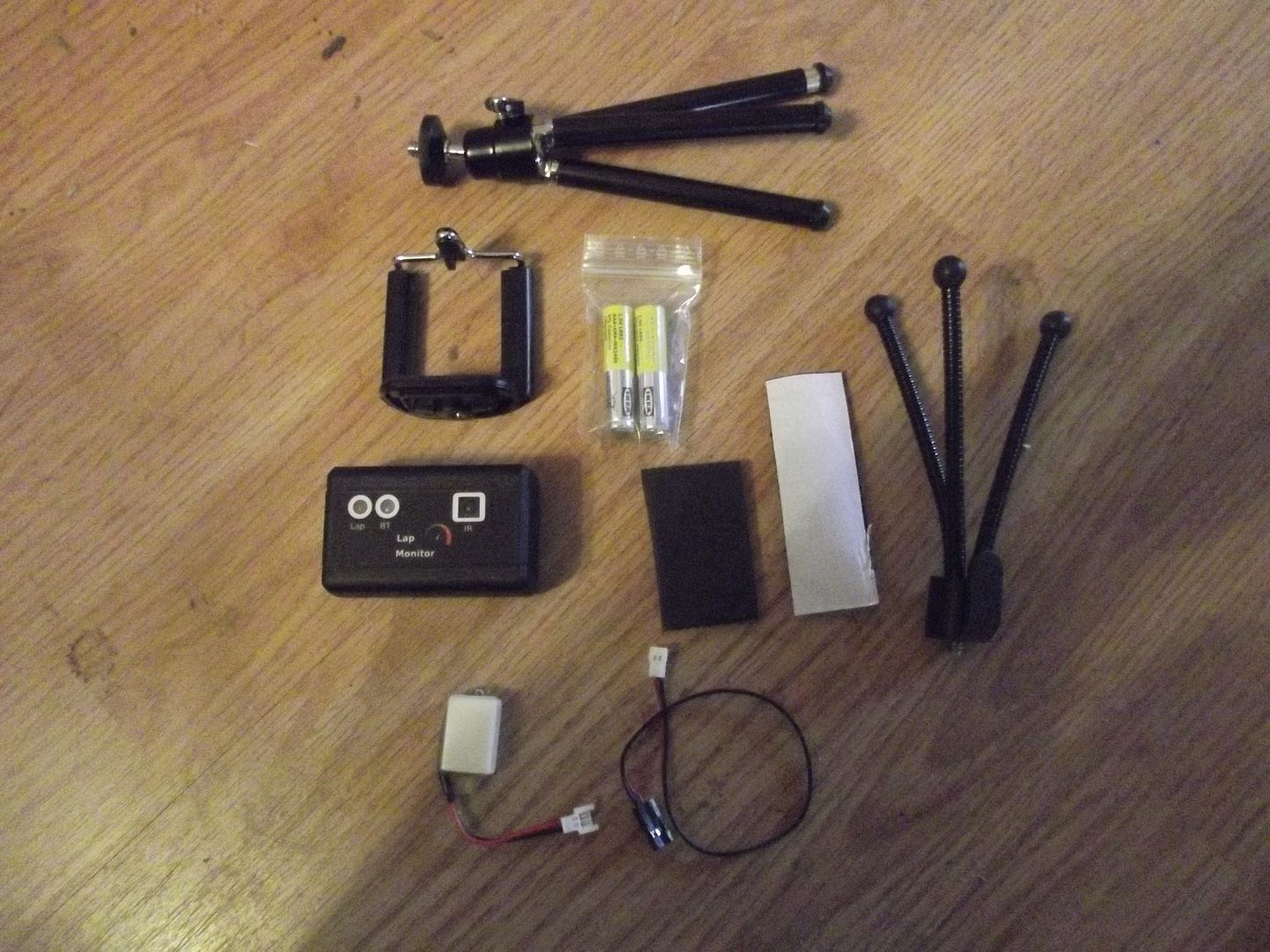 The system is available in two formats :

Transponder plug for JR type RX 'free' channel for power
or
Transponder with Molex plug for connection to a 1S or 2S cell, but also includes a Molex to JR adaptor lead

The details as per LM online :

Specifications

LapMonitor

Multi-driver
Bluetooth 4.0. Range: up to 80 m
Power supply: 2xAAA batteries (not included) ... actually mine came with 2 x AAA !
Transponder

IR range: 5-10 meters depending on weather conditions
Power supply: 3.7-8.4v (JR receiver or Molex connector)
Protected against reverse polarity
Smartphone application

Multi-driver
Multi-language English, French, German, Spanish, Italian, Portuguese
Training and race mode
Live race commentary
Spoken lap-times
Save, export and share your results
Smartphone requirements

Iphone 4S,5/6/7, Ipad 3/4, Ipad mini 2/3/4, ipad Air/Air 2 (with IOS 9 or 10)
Android 5.0 or higher with Bluetooth 4.0 or higher

The App to install on your Phone or Tablet at this time is by invitation only and cannot be downloaded without purchase of the system. It is noted that later intention is to make the App freely available. Judging by the online pages and inventory - it may be a system that at present being relatively new - is made to order. This does not actually unduly delay items to buyer.

As received :

The system was sent by Courier and arrived only a few days after order. I purchased the full Training Package of Monitor, Transponder with Molex and JR leads. It actually came with 2 AAA batterys for the monitor.
The packaging was typical cardboard box but well secured. Inside was the smart system box with logo :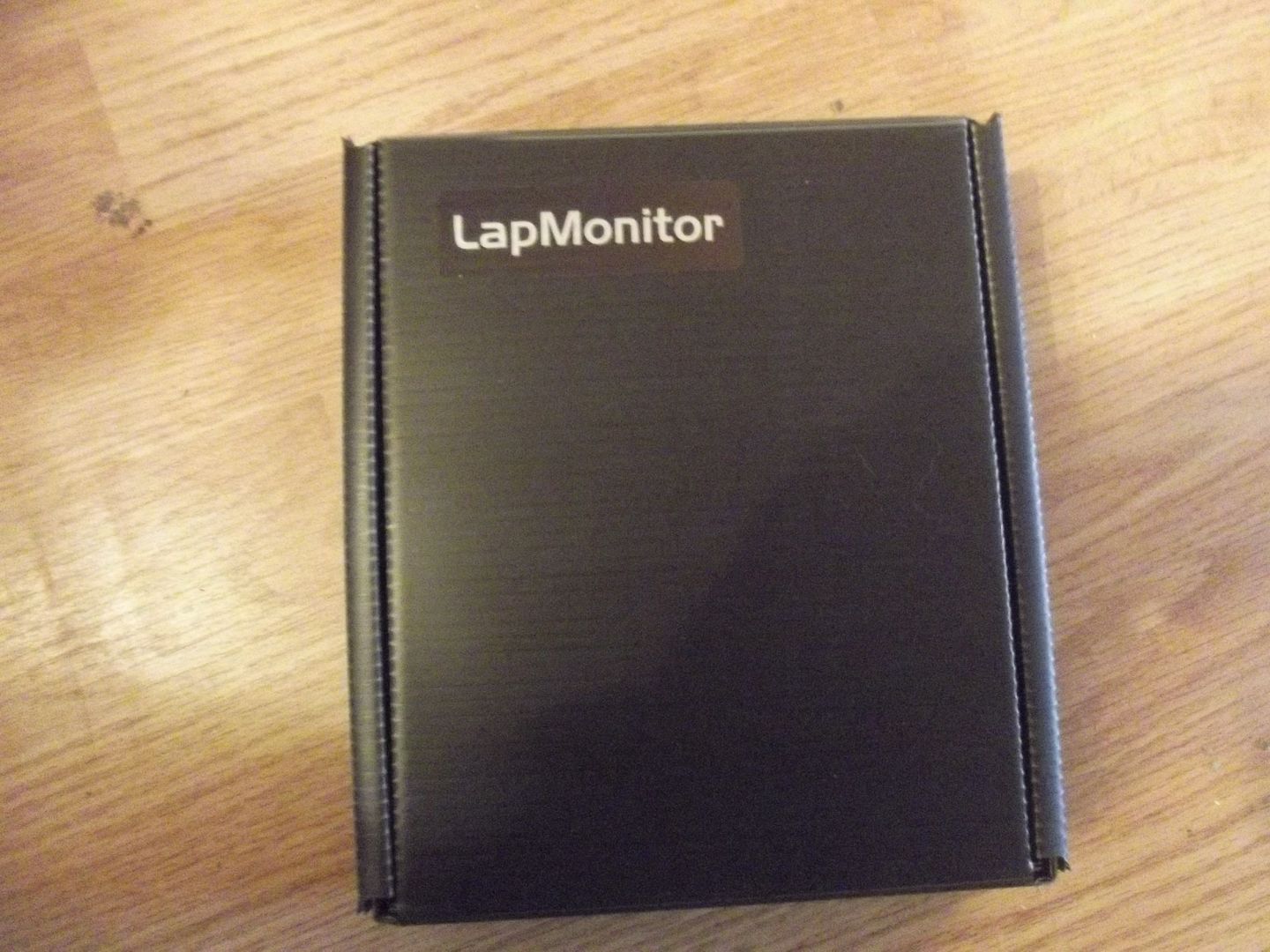 On opening the box, all items were neatly and safely held in place by segmented partitioning :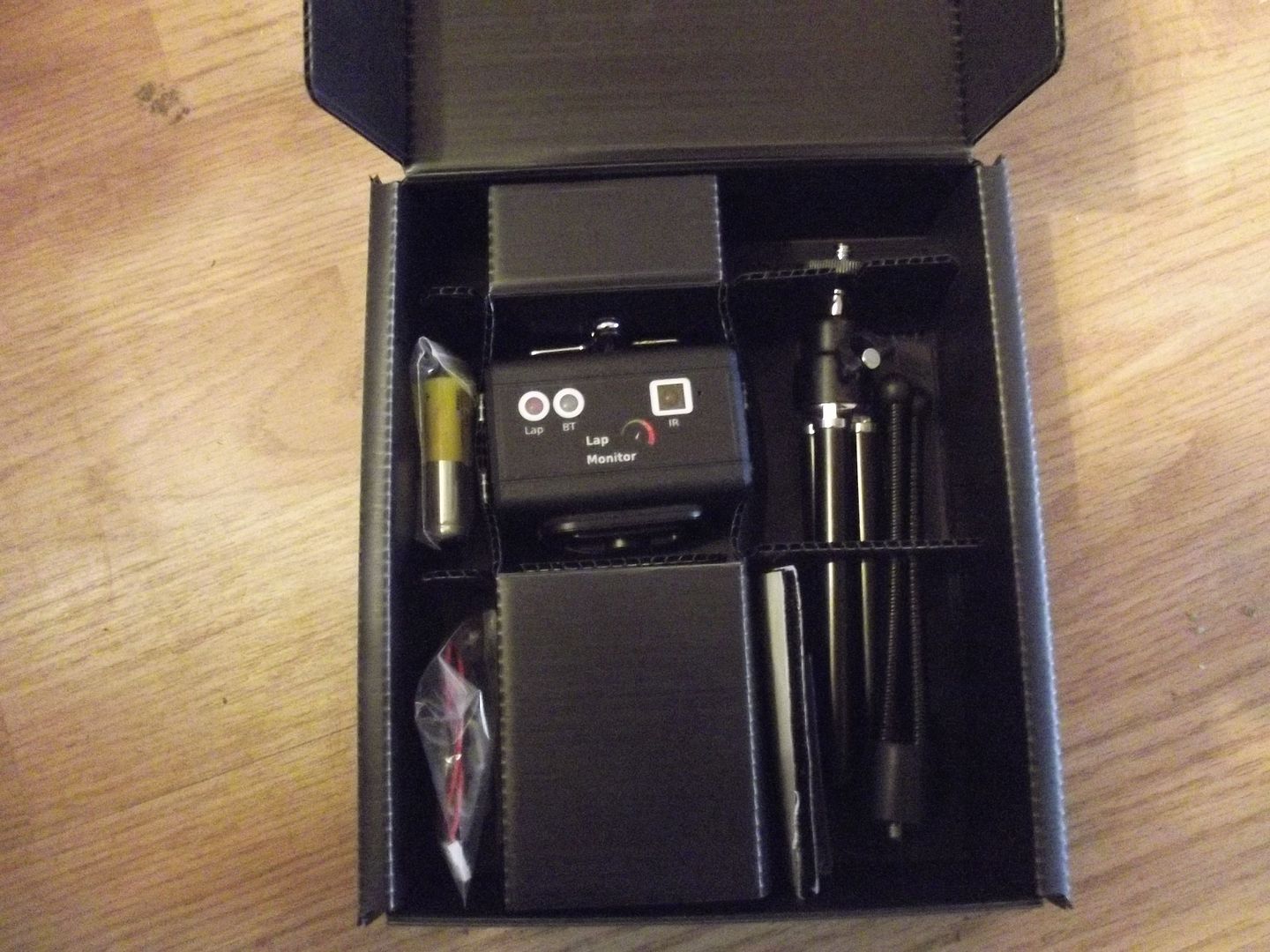 Removing the items and laid out :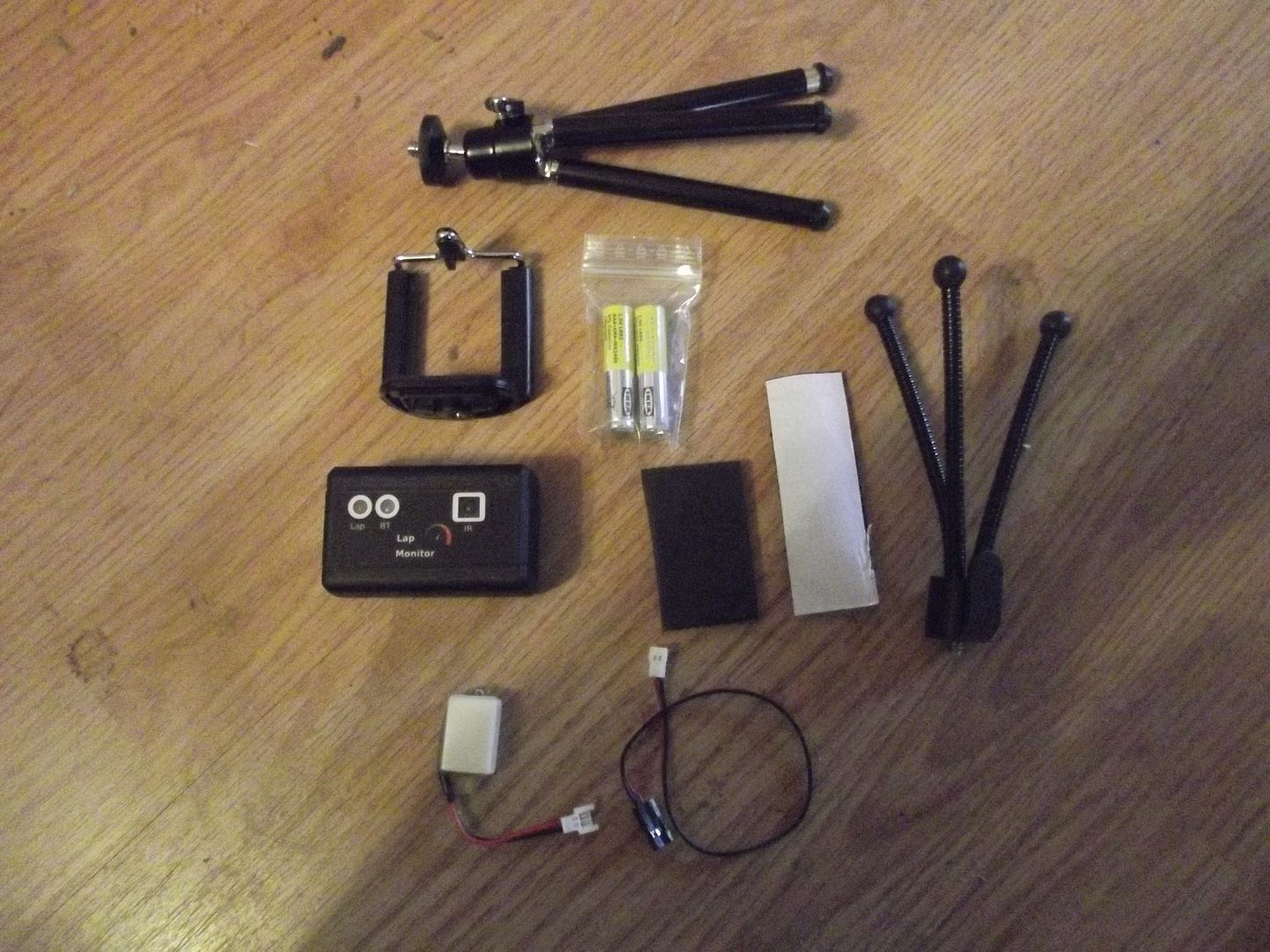 It included various fixings of strong Velcro and Double Sided tape.

There are two 'stands' provided, one a flexible fixed 3 leg affair and second a telescopic camera like swivel head tripod.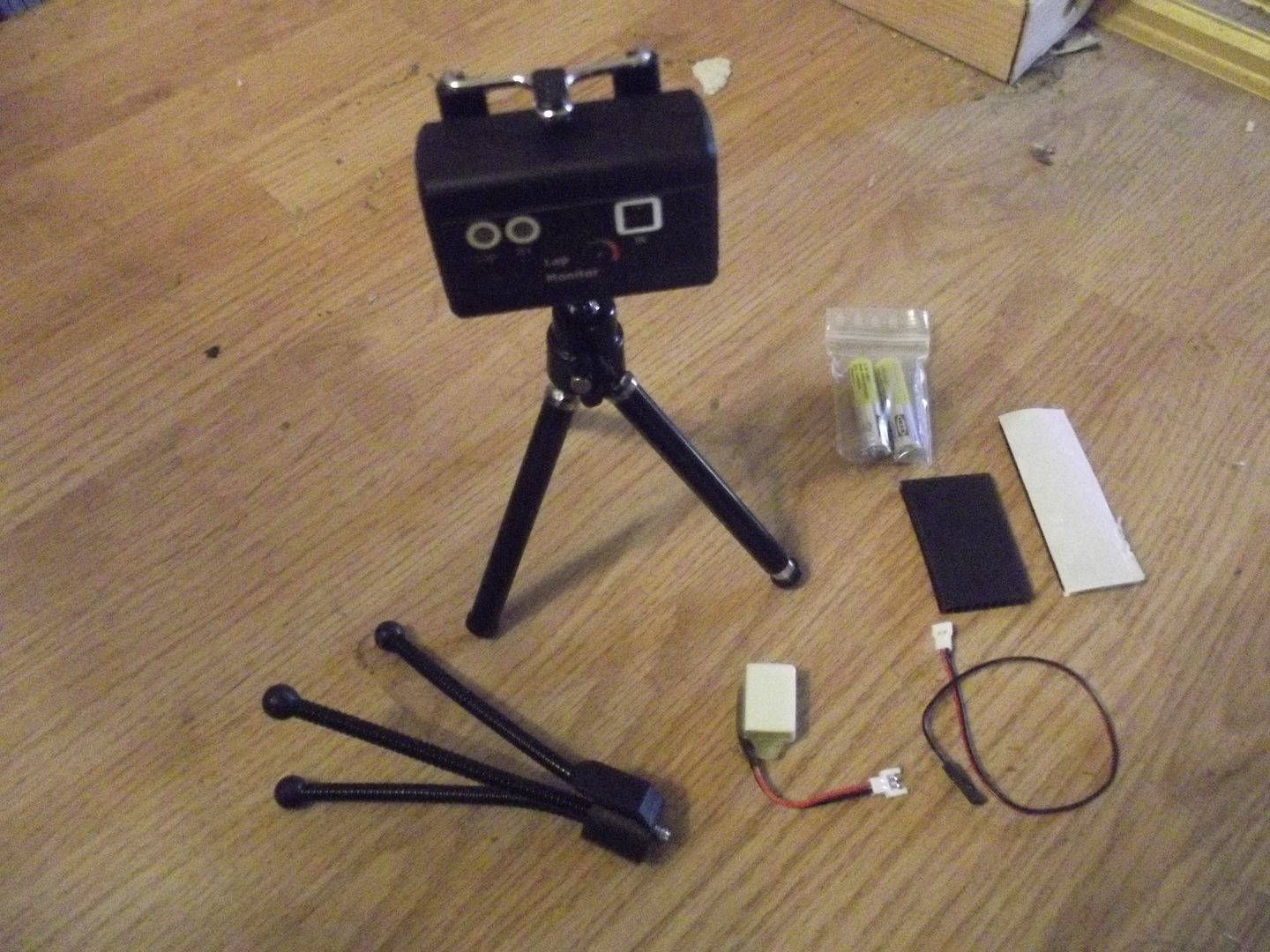 The box is actually suitable for field use, apart from not letting it get wet of course !. The partitioning with small modification would allow easy in / out of items. I actually elected to buy a small plastic tool box with insert trays which was a good match.

The Transponder needs to be mounted so the Infra Red shines through clear part of body or mounted outside the body. I elected to scratch away some of the paint on inside of my Trooper body and Velcro in place.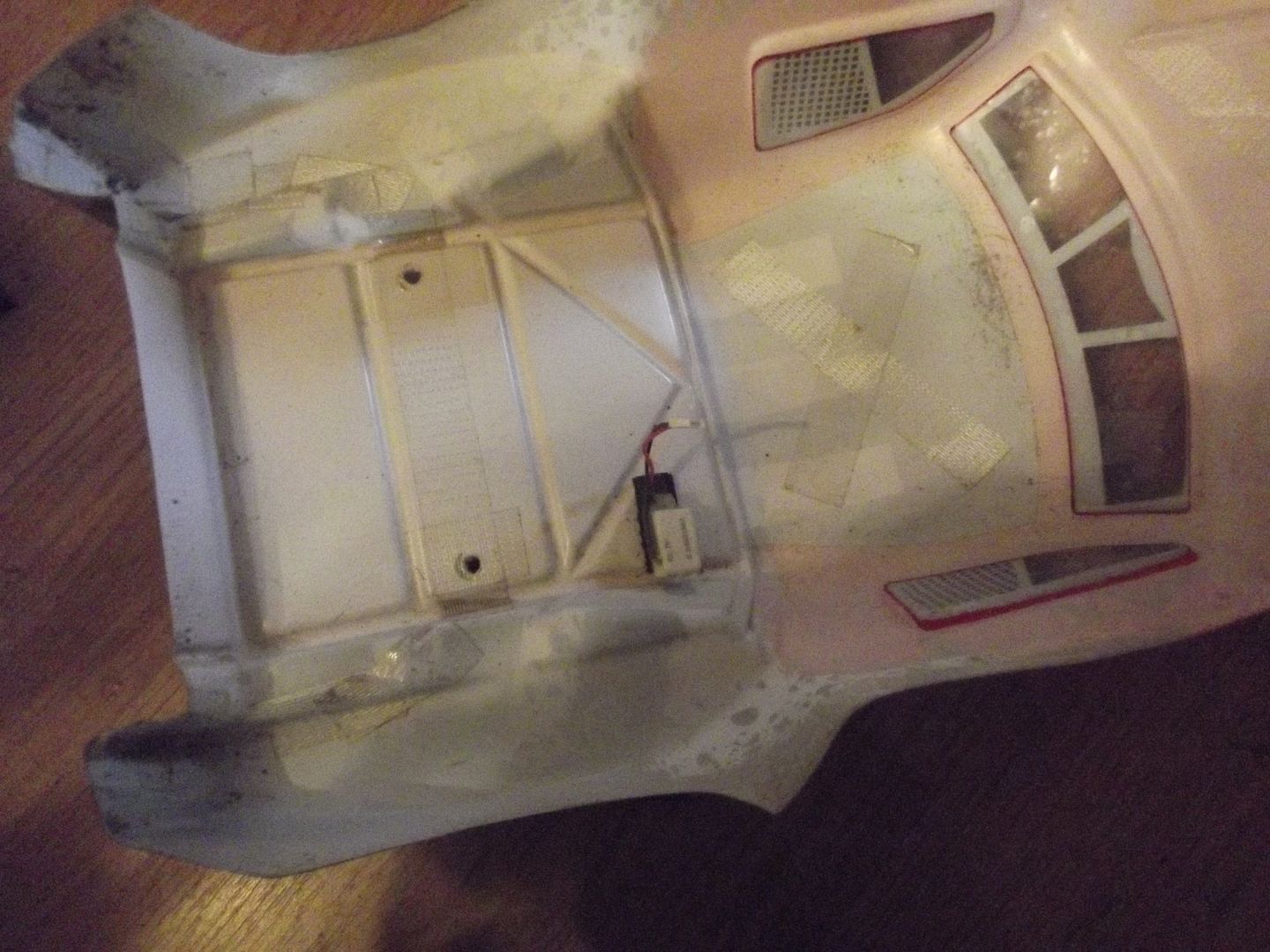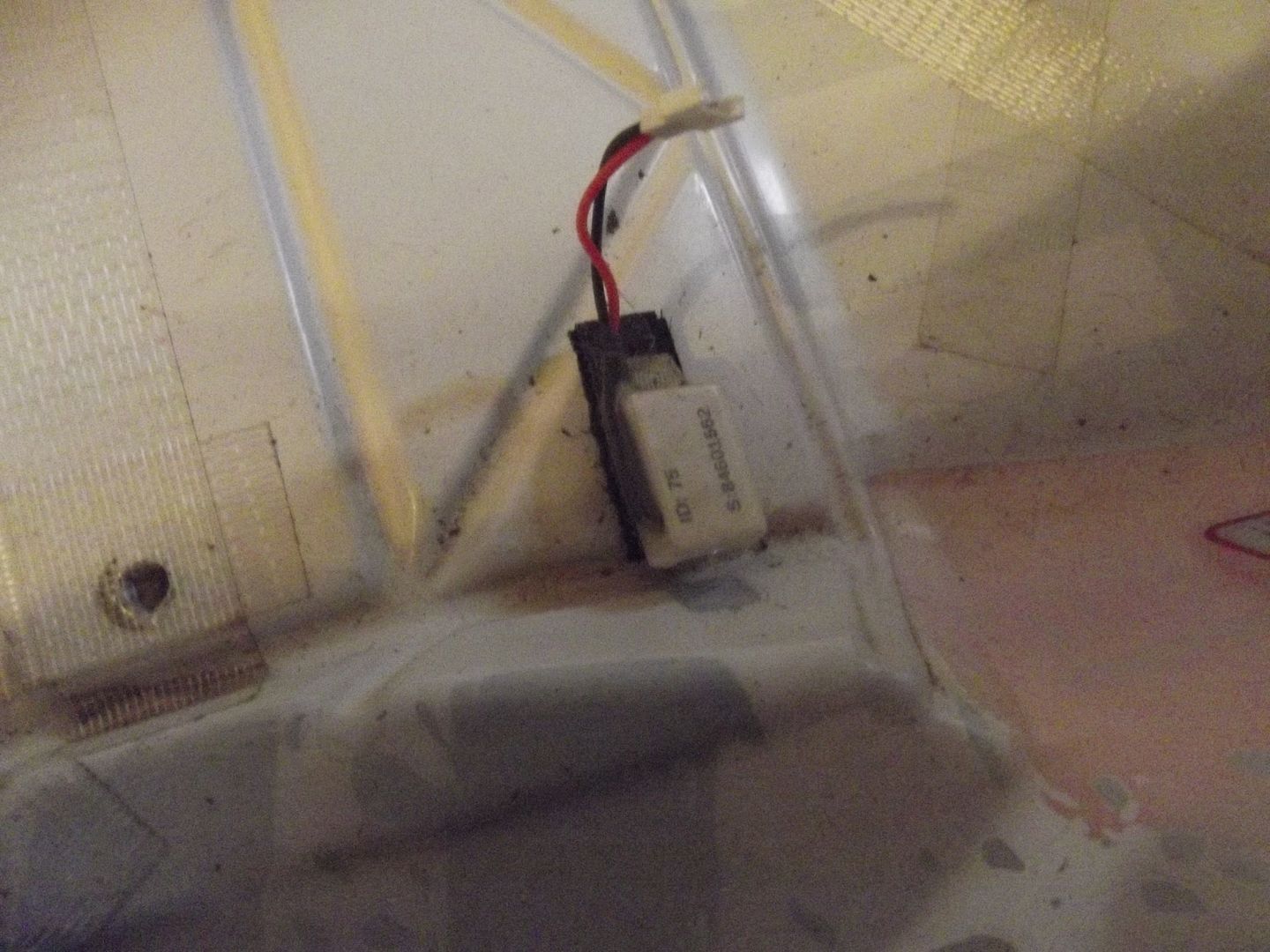 The Transponder has a bright flashing Red LED inside that activates when powered up, it can just be seen via the clear patch through body :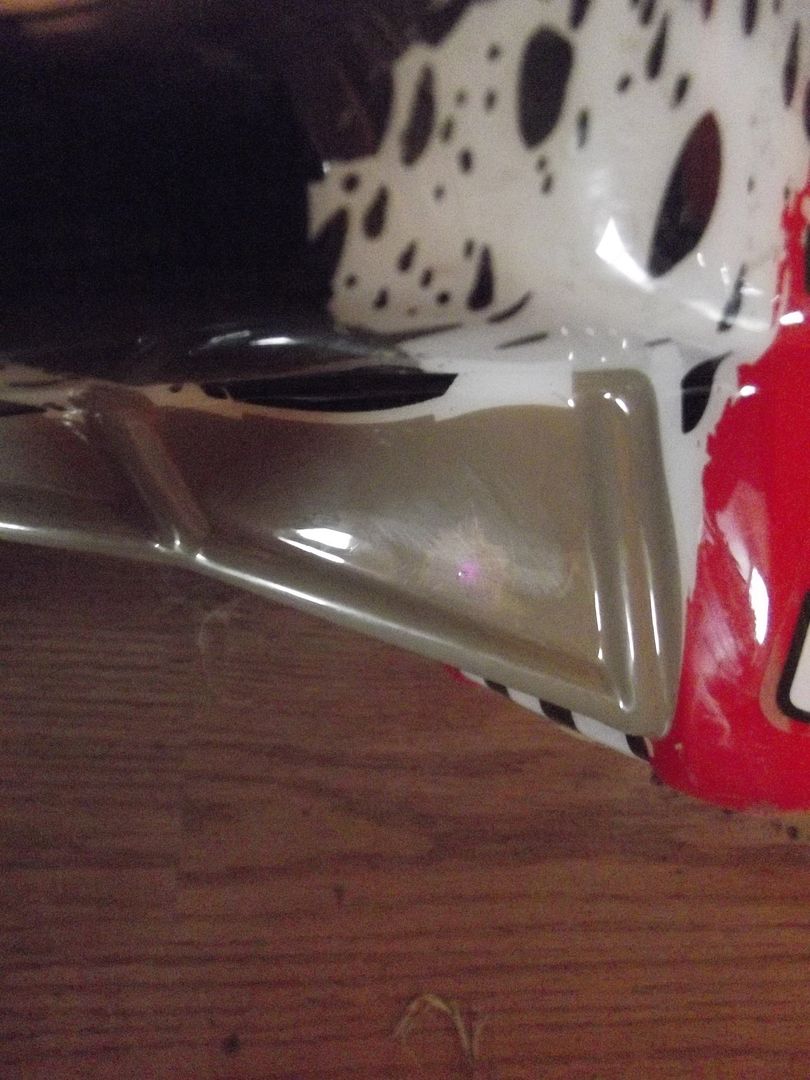 A test was conducted to see if the Infra Red could be detected without creating a clear point in the body and it worked but range was seriously reduced to just over 1 metre. With clear patch to show through, range was well over 6 metres. It is to be noted that Transponder when free in hand and passed near the monitor could trigger lap count over what appeared to be a 'cone' of detection. It is therefore suggested that Transponder is best mounted inside body with small clear area to show through. Please note I do not claim that false lap count could happen with external mounting, it just appears to be wider sense. Its better mounted internally anyway to avoid damage.

Test and in use :

It is very simple to operate. Each Transponder has an ID and it appears that a maximum of 99 units can be active. The ID is based on a two digit number.
The APP is opened and Drivers entered into the system with their ID's. So far as we see at this time all Drivers entered into the APP display regardless of whether they race or not. Non event drivers data stays as zero.

For the test we set the monitor facing OUTWARD across the track to avoid any mis-readings from cars on another part of track. The Countdown went through and all cars started ... as each completed their laps - the APP gave a BEEP confirming each cars passing the monitor. The APP also subject to user settings can speak timings, placings and time to end of session.

Our test in fact showed that the online sales video to be 100% accurate and we were very pleased with results.

https://youtu.be/WgLuGsfPCs4

Conclusion :

For any club wishing to invest in a budget, portable easily setup system - we can thoroughly reccommend this system. In fact we now have two systems, price is less than a car and I decided to have own for the track I am going to build at my house.

Note : I have no commercial or other connection to the producers of the Lapmonitor system, except as a normal purchasing customer. I have not been requested or invited to write this review - nor have I received any 'gift' to influence my review.

Nigel